It's been a while since I've been actively working on my CCIE RS Labs and now we are in version 5 - well what's called version 5. What's in a name anyway?
So... how to get about doing the task at hand?
I've not been to a lab in like 8 years or so now. I've gotten a world more of experience with the IOS and mostly every variant of IOS for that matter too even other vendor's firmware.
So... Now what?
Well....
I'm going back to the basics and I figure I invested a small fortune with INE and so... its time to make good on my investment.
The Structured Approach and INE has a wealth of investment for anyone looking into becoming a CCNA, CCNP, and even a CCIE (in a healthy number of tracks) and other certifications too - all centered around the universe of a well provisioned Cisco Network Professional.
Looking over my account - about 1000 rack tokens in stock - I have my own racks, servers for virtual services, Partner Education Connection Labs, Cisco 360 / Expert Level Racks, and the Cisco Learning Network never mind Packet Tracer and decent access to the Cisco Network Academy.
I have a wealth of subscriptions to some other services too - just in case - I'm all for learning every way to do something and if out there I try to be at least aware of it.
My libraries are stocked. I've got access to Books 24x7 and while I don't think I have a Safari Subscription - if I need it or was wanting I guess I could get it too. No present need but many do have and use it.
I have a healthy Kindle collection of references too.
I subscribed to the All Access Pass last January or so - so I still have about 6 months remaining and a wealth of material to cover.
FYI - I'd like to add for the price and the quality - few network engineers would or could go wrong by keeping an active subscription to the All-Access-Pass - it's excellent and the Brian's are constantly improving the quality and the content. The best bang for the buck.
Cisco Live Resources are fully available too.
The guys at INR have done an awesome job so I'm going to make the most of it.
Obviously I have racks and equipment and I have other resources to boot so I'm ok either way.
INE has graded labs and so does the Cisco 360 which I'm also heavily invested with too.
So here we go.
Today I started working on the oldest videos on labs just for the quick warm up.
There are like 4 Mock Labs x 8 series at version 4 and then another set at version 4.1 or so it seems - so I'm just going watch these for a primer and motivator and then get started on some more of their materials from the CCNA to the CCNP and on to the CCIE RS and SP.
So the CCIE RS is the goal and I'm just getting my motivation up at the moment.
Here it goes...
Darby Weaver
Update: 5-11-2016:
Log:
Video Review - Total is about 12.5 Hours for the Video Review. I completed these labs or a variant of them some 9 or 10 years ago back in the day. So I'm going to review what is expected, maybe run the labs, and then review my results and see if I've learned anything or if learn if I can't follow instructions when I have an idea of what is expected.
The goal is to perform the tasks at 100% verifiable scoring and then maybe to improve my own time doing so. The time goal is some 5.5 hours versus 8 hours as the test was designed for at the time.
So here's the logs:
1. 5-9-2016 - Watched the review of Lab 1 about 3.5 Hours
2. 5-10-2016 - Watched the review of Lab 2 and started Lab 3 review about 5 Hours or so.
3. 5-11-2016 - Watched the review of Lab 3 and Lab 4 which about 4 Hours or so.
The total is about 12.5 Hours of Video Review of 4 CCIE MOCK LABS by INE.com.
4. 5-12-2016 - Watched the CCNA's Guide to OSPF - About 5 Hours
5. 5-13-2016 - Watched the CCNA's Guide to EIGRP - About 5 Hours
6. 5-14-2016 - Watched CCIEv5 Tech Series - RIP - About 4.5 Hours
7. 5-15-2016 - Completed watching CCIEv5 Tech Series - RIP - 4 Hours
8. 5-15-2016 - Reading DMVPN Design Guide - 104 Pages
9. 5-15-2016 - Watching CCIEv5 Tech Series - DMVPN - Not complete
10. 5-16-2016 - Watched CCIE Collaboration Task 7.4 Setting up CUE with Kevin Wallace - 40min.
11. 5-16-2016 - Watched the rest of the CCIEv5 Tech Series - DMVPN - About 3 Hours
12. 5-16-2016 - Started watching the CCIEv4.5 to CCIEv5 Advanced Technologies - It's about 90 Hours - I started from DMVPN to complement this weekend's studies - it was the last topic on the list. Watched DMVPN Videos - about 6 Hours.
5-17-2016 - "Cherry Picking" misc. topics while updating other items in my normal day to day. This means covering things like Intro Videos and Documentation or other informational videos that are "non-technical and of a general nature, etc.". Sounds minor but it is a more than a couple of hours here in this version of the course.
13. Watched 7 Hours of Video from the CCIEv4.5 to CCIEv5 Advanced Technologies - Covered IPsec VPN, Documentation, Intro, Changes in Exams, and Embedded Packet Capture. - A little off topic at the moment since I'm working on DMVPN but a break from the main subject - back on topic.
14. Watched about 4 extra hours of VPN from SIMOS from INE.com and a little Keith Barker from Youtube - more... later...
5-18-2016 - Slowed down a bit today. Watches some DMVPN Videos, checked out some CCDE materials and hunted down some laptops then bought some extra P/S for the Precision Workstations - power hungry beasts... Did cover some more of the CCIEv4.5 to CCIEv5 INE recorded Bootcamp. May just kill it off just to say I reviewed a lot of topics.
Mostly killing time and reviewing topical areas of interest from my last CCDE Attempt and the CCIE RS looks so doable... So many things and so little time.
In the midst of all of this I've torn down my lab racks again and am moving them to new locations - better? Maybe. I loved my last setup and especially the walls - all glossy white. I'll keep that room for a remote VPN working location. It's back in the woods... mostly hidden from most of humanity.
I'll have to tabulate my hours later... Almost midnight now.
5-20-2016 to 5-22-2016 -> Home Work - Really... Took some time to perform some testing, gathering, moving of equipment till about 5-6am each morning Friday and Saturday and that means its in the PM of Sunday now...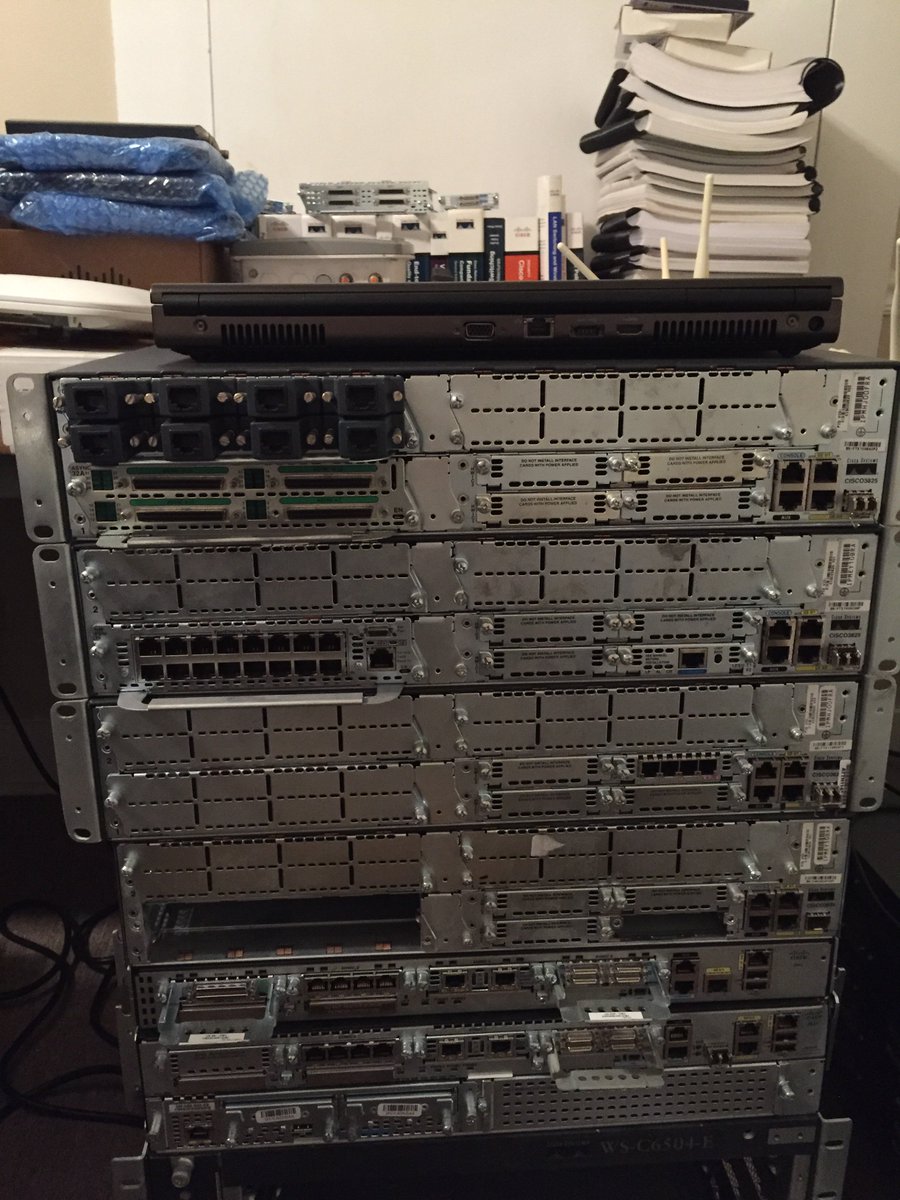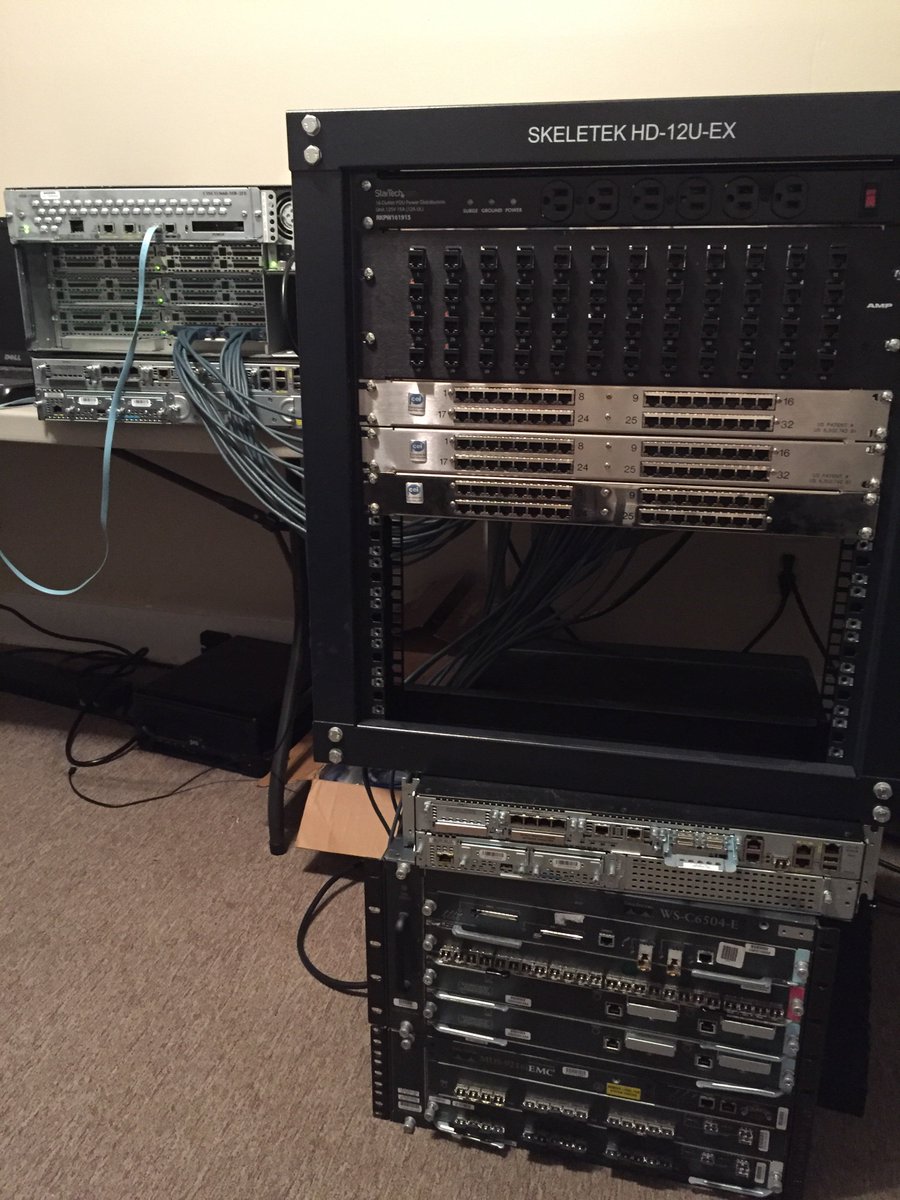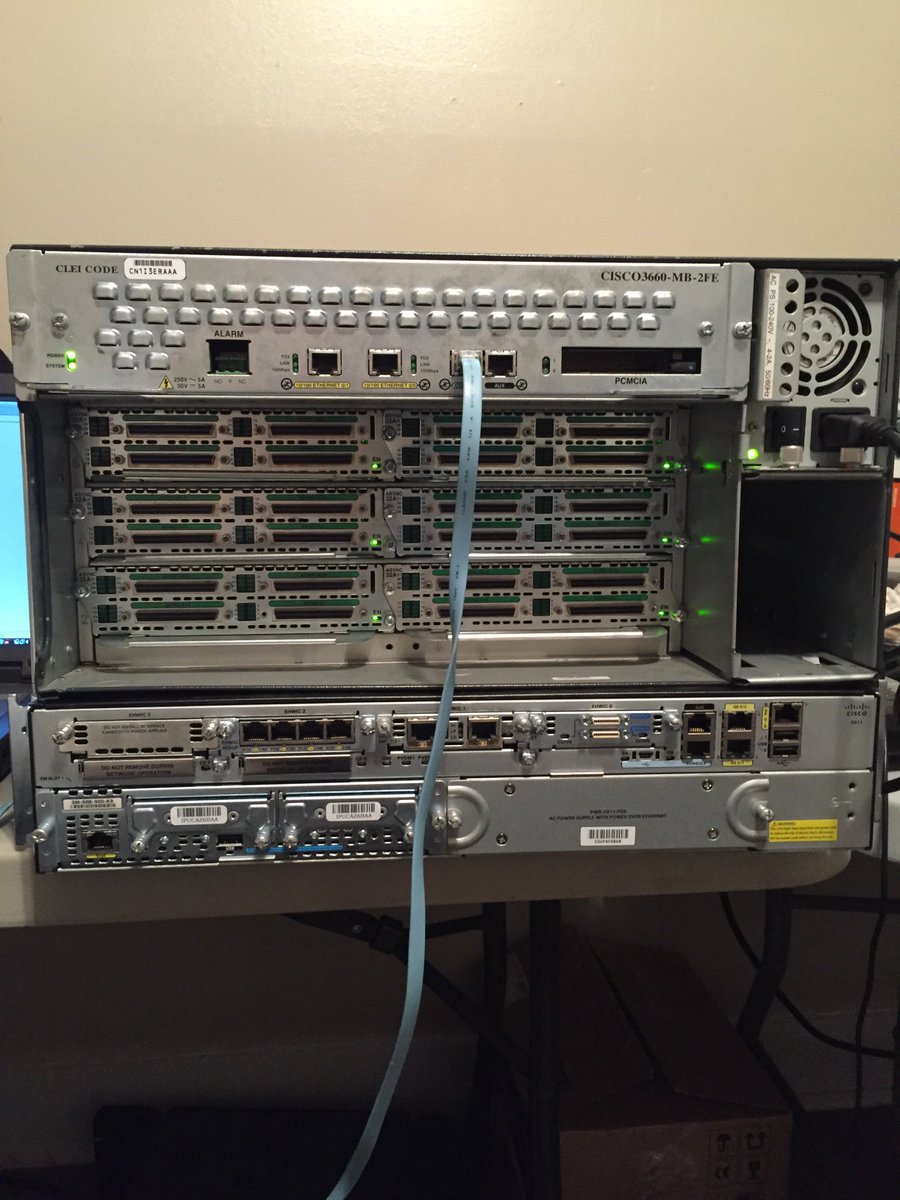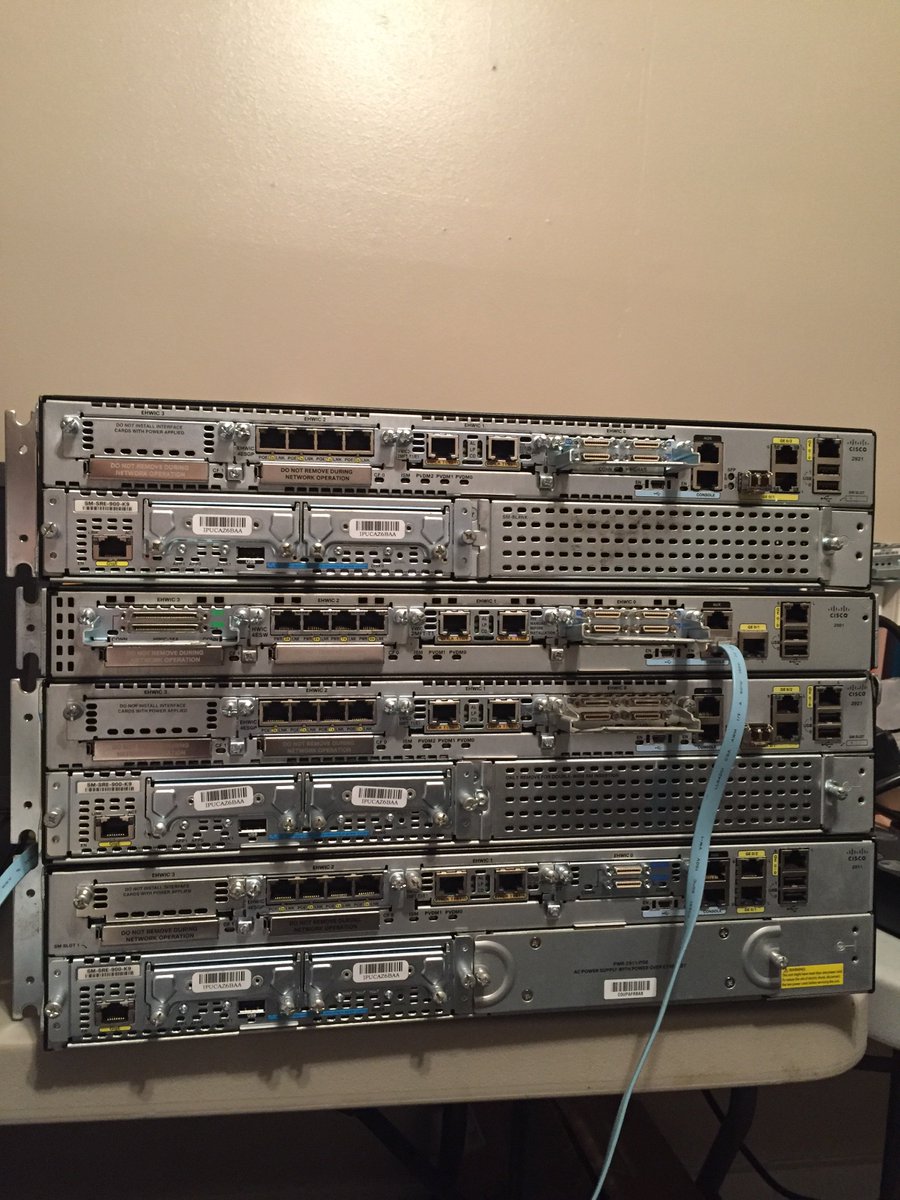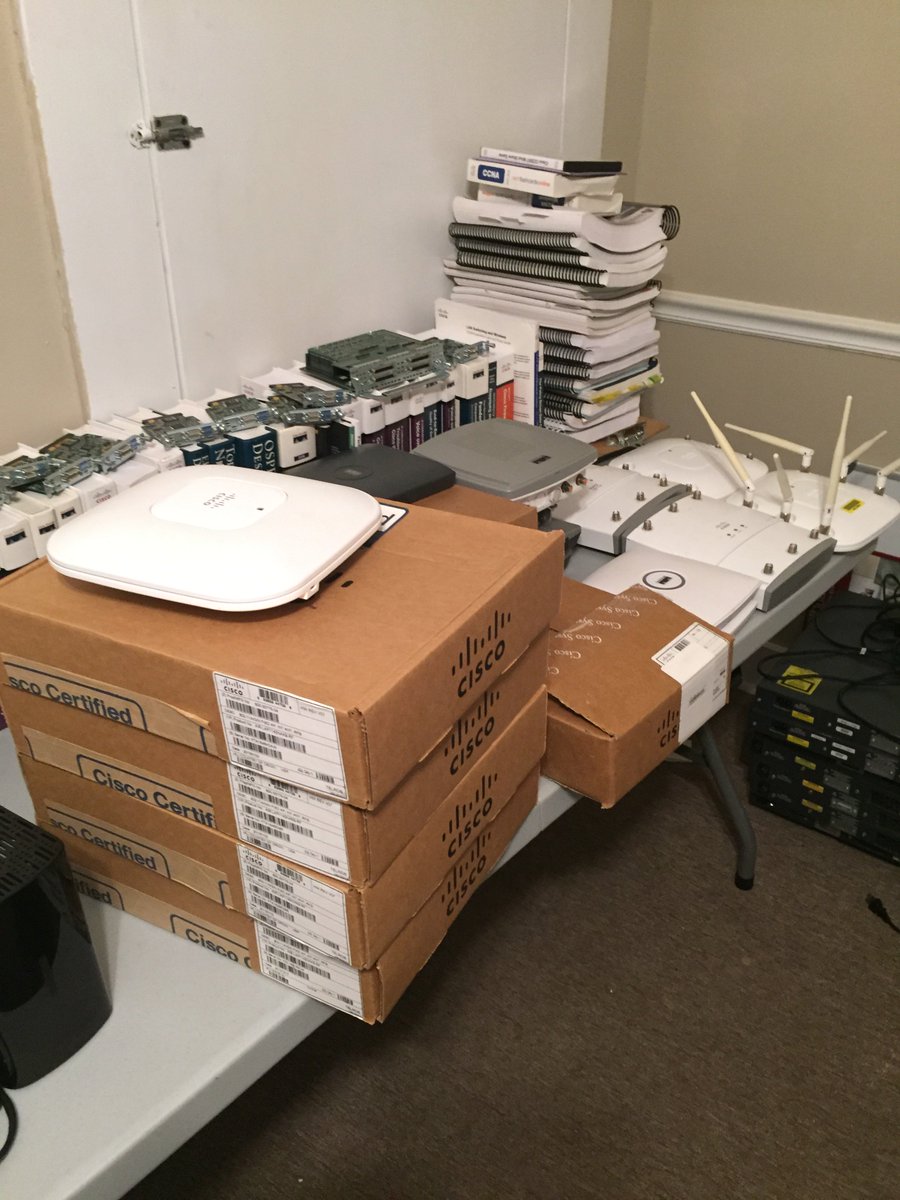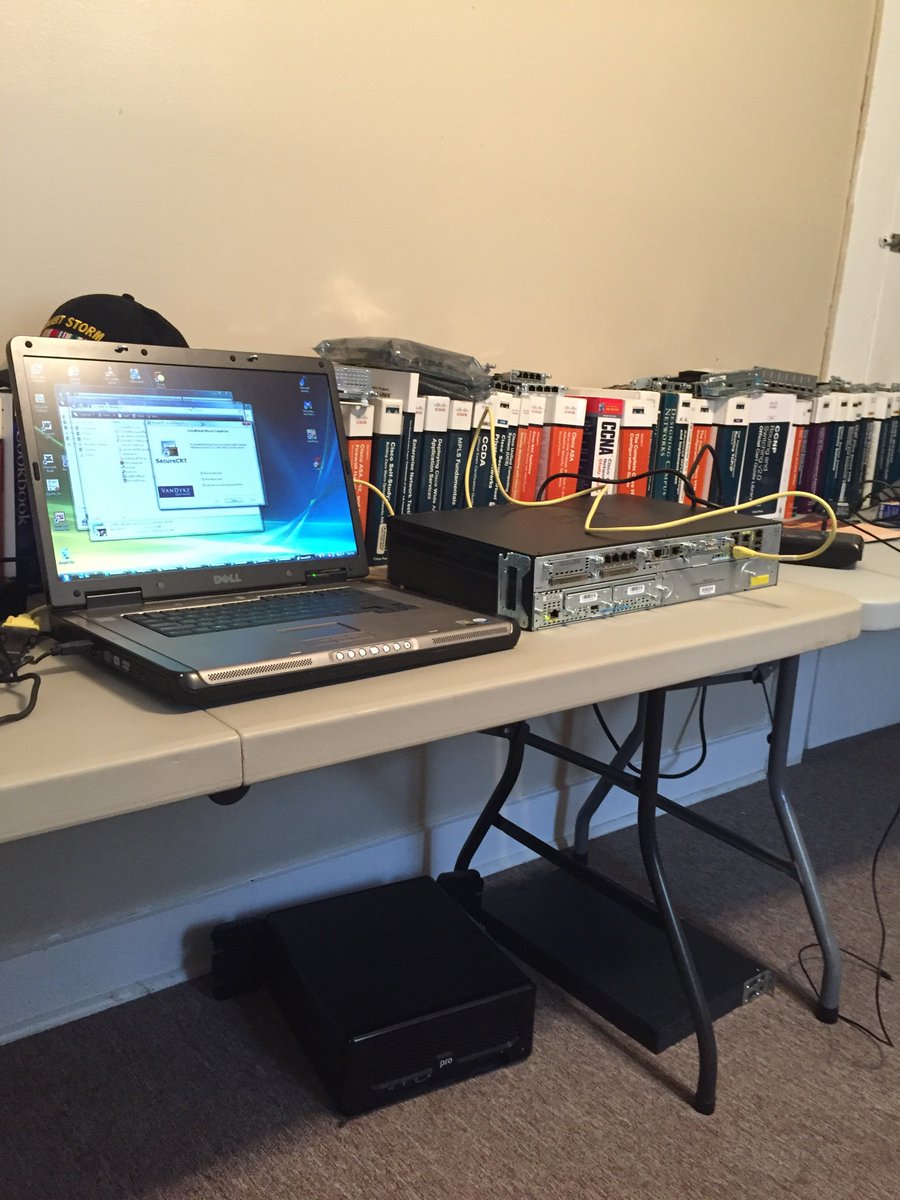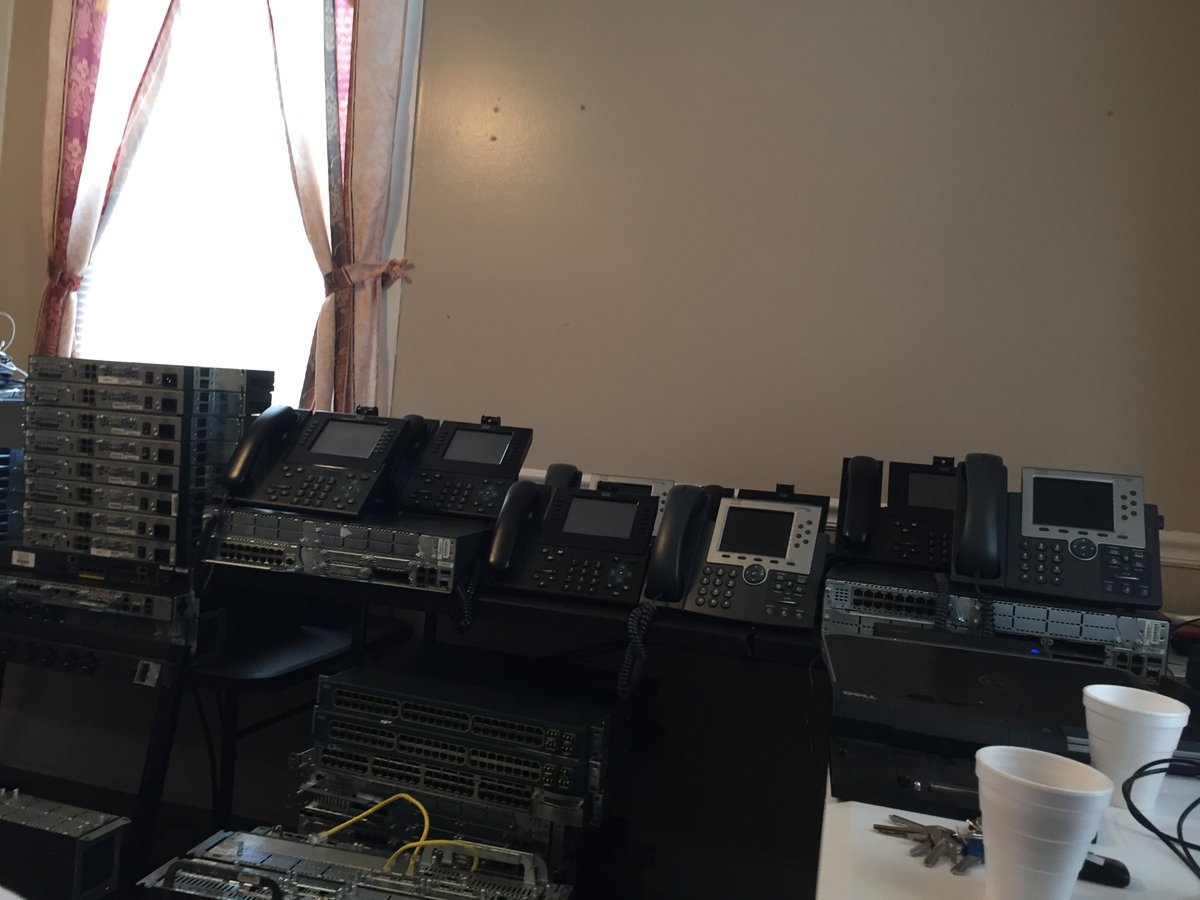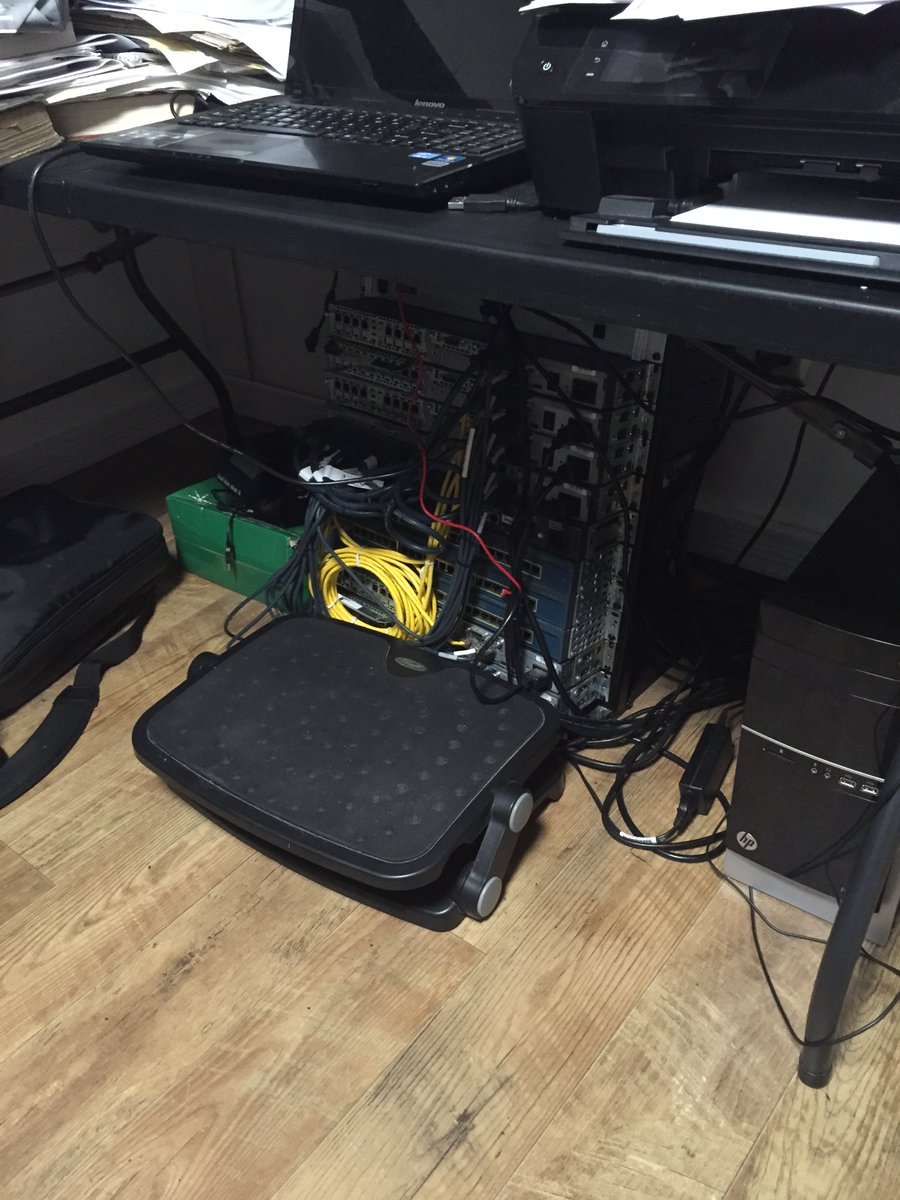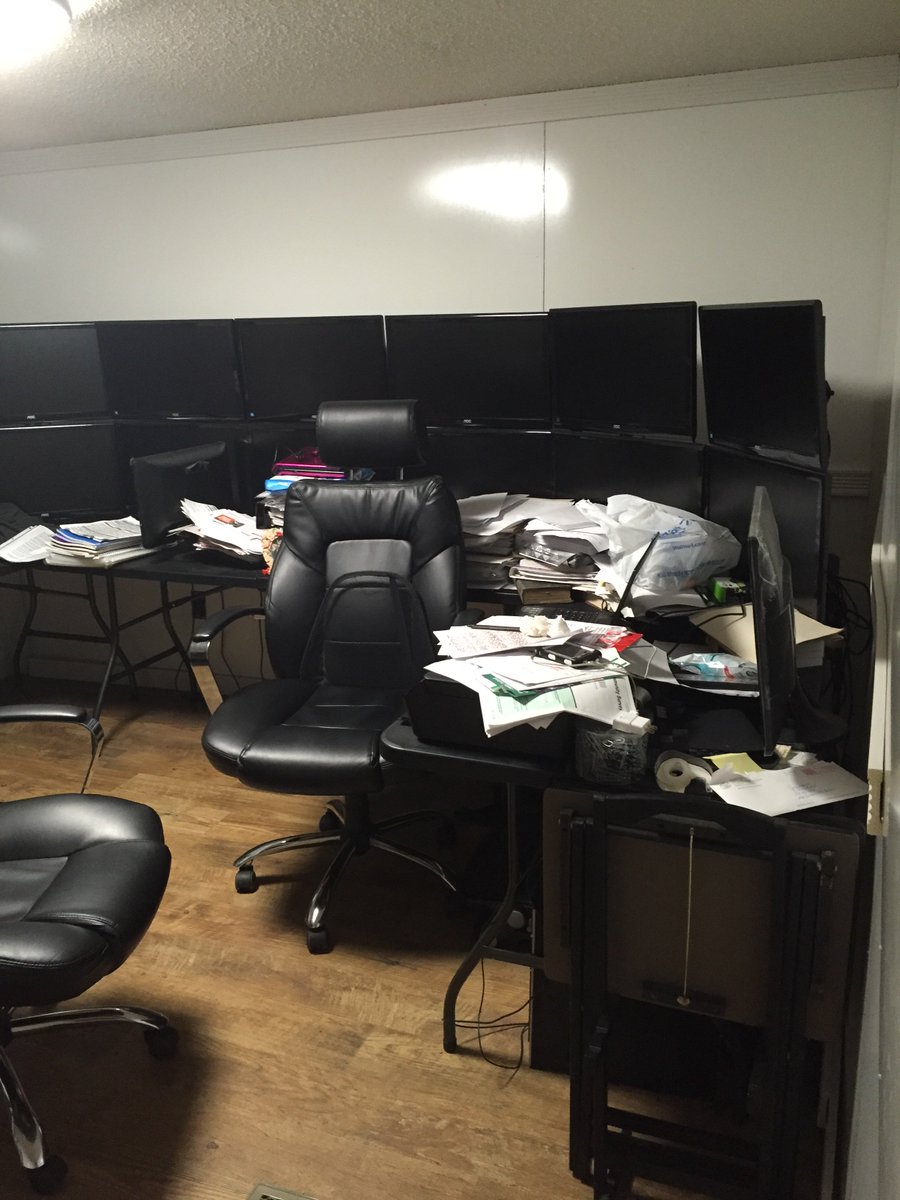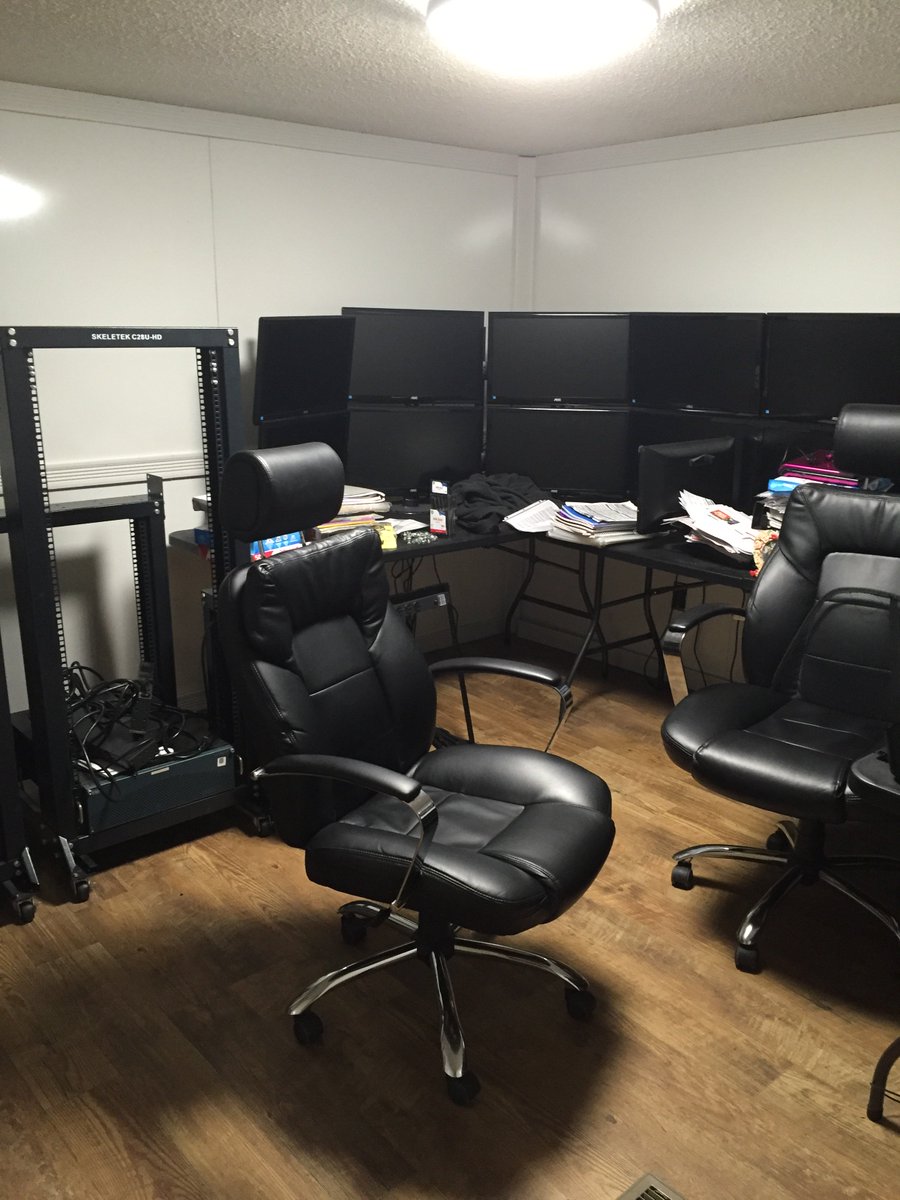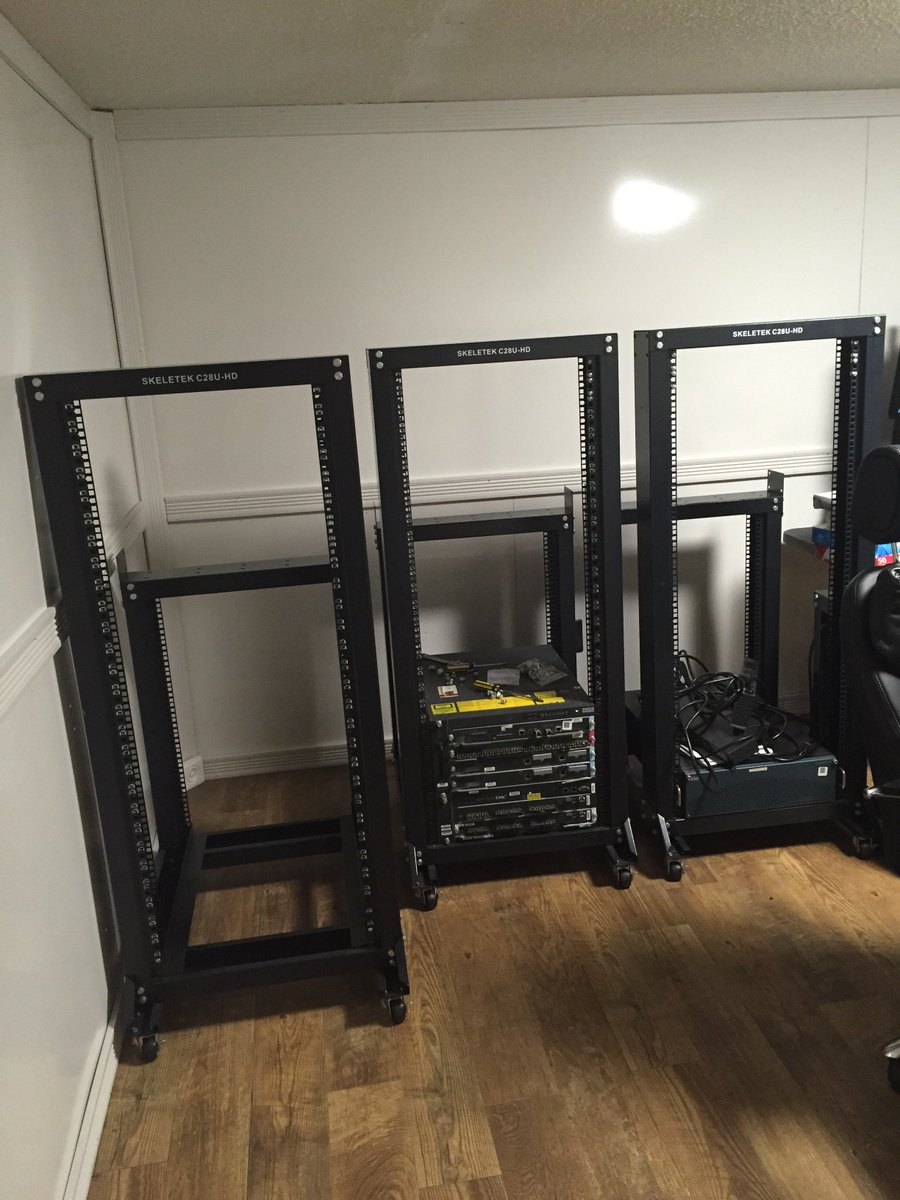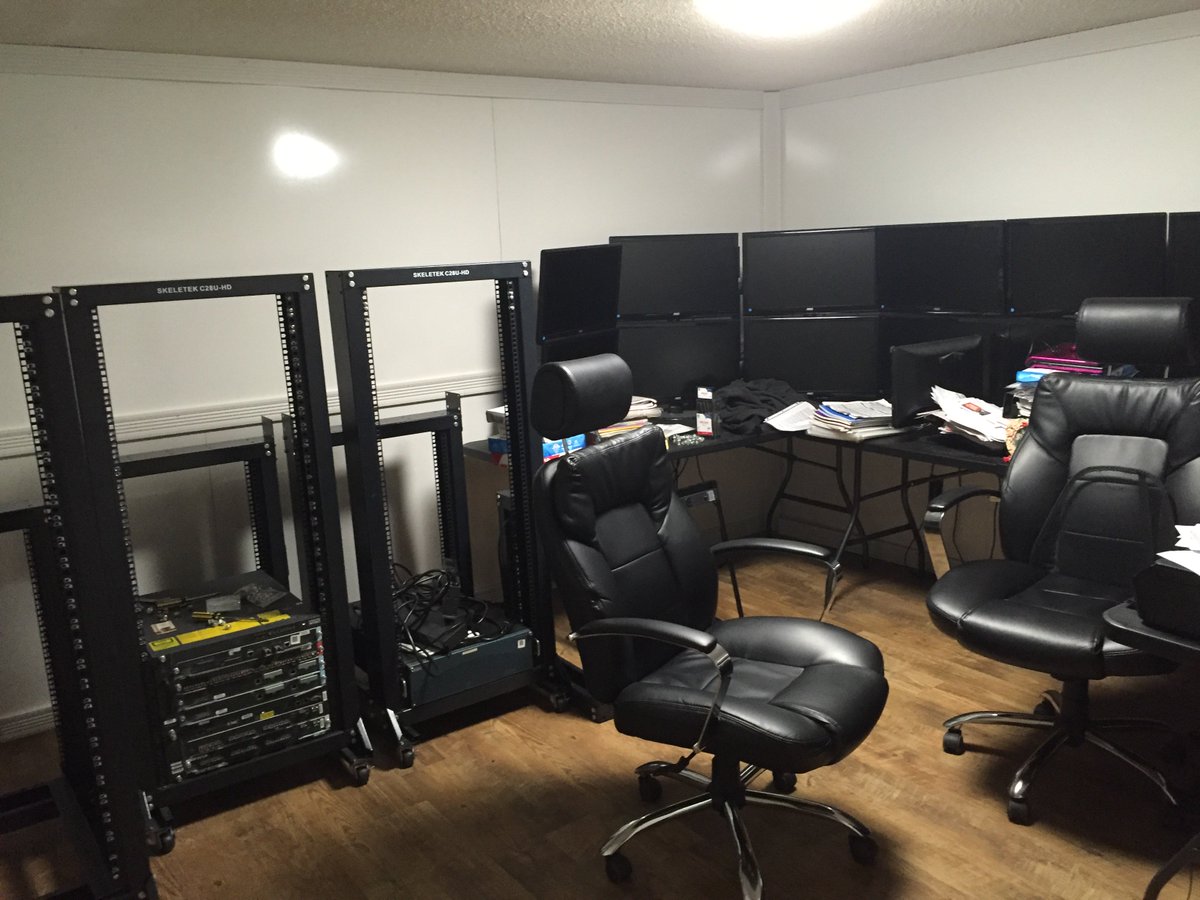 ============================================================
Running Total - Video 52 Hours
I've started taking down written/typed notes again which I have not done in quite a while since I went more or less paperless - I have to admit the act of writing helps my own mind to cement mostly everything permanently.
I still use various people's explanations and blogs - love varying viewpoints and vantages.
I'm coving a few informational videos and then back to DMVPN.
I guess my psychology is going over a topic till complete mastery - note - many topics carry over various tracks and are the same or similar to other technologies and why not... I used to cover topics and really learned that over time unless I worked closely with a topic, I really had an idea of a topic and could often explain it from a decent level but not total ownership of the topic. I've grown older and wiser and am in no particular hurry. I know a lot of people want to get certified at the lowest possible cost and expense in terms of time and dollars - I don't fit into that category. I'm the type of person who likes to take my time and own a given topic versus rushing and always wondering what I missed over maybe overlooked.
So... that's my philosophy going forward. Well - I think its always been that way but being a diversely qualified person with many competing commitments - it has always been a challenge to stop and work on say... BGP till absolutely 100%. I know it, can use it, and feel comfortable but there are always seems to be something new or a new way to do something... or else something actually gets developed into a new feature and its not just me any more...
Anyway... back to it.
My CCIE Study Rack looks like this:
1. 1841 Routers - 16
2. 3845 - 7
3. 2811 - 16
4. 2801 - 2
5. 2901 - 1
6. 2911 - 1
7. 2921 - 2
8. 3750-X - 1
9. 3750 - 12
10. 3560 - 2
11. 3550 - 8 Non-POE
12. 3560-8 - 4
13. 2821/2851 - 4
I broke everything down to move it to another site. So... here we go again... One more build but with a bit of a distributed nature to it. Yes - Different locations - I'm a remote person these days and at various locations from time to time, so... the same holds true for my lab - it's a sign of the time I suppose.
It used to be strange to me to work remotely 100% and now it's just the way I do business - I guess that's what Cisco Certification brings us to at some point - Virtualization, Data Center, Automation, and Emerging Technologies... What else can I say...
IT is like this...
Darby Weaver
4-19-2016 - Why?
1. CCIE RSv5 - This is the Core CCIE I've perpetually worked on for the entire time I've been working as a Network Engineer.
2. CCIE SP - Well... I've passed the CCIP requirements before it was retired. So I'm pretty well versed but I came up amazingly short for comprehension of how to apply, compare, and contrast the technologies 2 years or so ago when I took the CCDE Practical Lab. So I'm working on this right now.
3. CCDE - This is my short term immediate goal. I have a Practical coming up in August - providing I've completed my studies and again in November as a backup.
4. CCIE Collaboration - Well, I do have my own home network, colocation, and remote sites that are a part of my home network and I need my Voice/Video too...
5. CCIE Wireless - Well, I'm a Wireless Guy too so I have needs that are very much in line with the CCIE Wireless Lab too.
6. CCIE Security - Well... I'm a bit of a Security Guy... so I have needs and each of my sites is protected and serviced by a few Cisco Security products like the Cisco ASA, VPN, and IPS. I did say I have needs...
7. CCIE DC - Well... This is what I do day to day. I have a pretty decent DC which I have a lot of responsibility for and usage of. So... it's just what I have to do... Can't help this - 40 hours per week day to day dedicated at the very least.
Needless to say... I've got my work cut out for me.
These labs are going to work themselves out...
Later
Darby Weaver
5-25-2016 Update.
Had to slow down this week and get my office in order - this means moving from place A to place B or in my case places A, B, and C, etc. to this place.
Figuring out where I put everything and then putting things back together, testing, and checking for what survived the trip...
Example: Last night I discovered one of my Cisco Catalyst 3550-24-POE Switches - it bit the dust. Just didn't make it for whatever reason... It's dead. I had to move on...
I took a bunch of my Cisco IP Phones and setup a quick Call Manager Express and then added some phones at the CLI. No big deal just created some ephones and filled in some options... a few moments later - well after I created an IP Scheme, a simple dial plan, and a DHCP Service at the CLI on the Switch in question... things didn't take long.
The result is that 8 phones arep and 2 phones need to be reset of that batch. Today I'm going to test 10 more phones and see whatever I did with the others... maybe 10 more and then move everything to the 1911 Router and check out the 9971's.
I have some Wireless to setup and a lot of those controllers to test - all the way from the 2504 and two older versions to the NM-AIR-WLC-6, some rack Wireless Switches, and then on to the WiSM modules - I have 5 of them... so.. no rest for me... not yet.
Lots to get up and then to organize a few racks of gear and then move things were they will stay finally. Once and for all.
Later
I'm also going through my learning materials and since I'm working on Voice as of yesterday... Not a bad time to review while I'm working on my racks... with Voice.